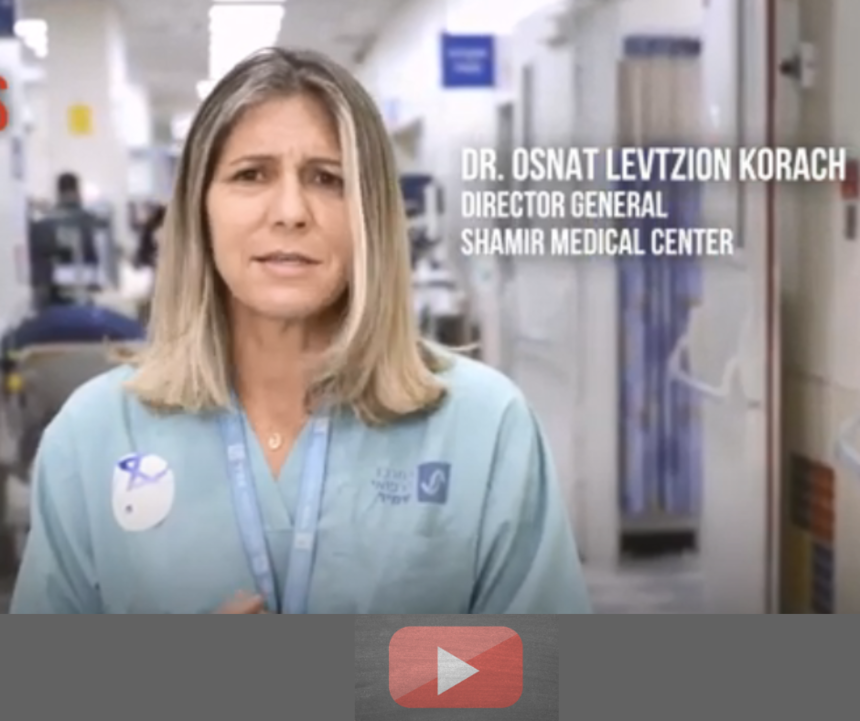 Urgent Support Needed
Located in proximity to the current war zone in Southern Israel – only 37 miles from the Gaza border – the Shamir Medical Center (Assaf Harofeh) has been treating dozens of victims since the early hours of the murderous attack on Israeli citizens on Saturday, the 7th of October. 
As the primary hospital for patients flown in directly from the battlefield and backup for the two frontline hospitals in Beer Sheva and Ashkelon, our hospital activated a mass casualty triage protocol to quickly and efficiently receive an exceptional number of patients with diverse severity of injuries.  
-  We immediately opened our  secure underground emergency hospitalization space, where we transferred patients from unprotected wards
-  We  expanded our ER and surgical facilities  with additional medical teams to provide adequate care for the multitude of victims
-  We  established an information center for patients' families  to allow them close contact with their loved ones
-  We initiated a  national center for the conjoined treatment of PTSD , combining psychological and psychiatric treatment with groundbreaking hyperbaric oxygen therapy
As one of the largest government hospitals in Israel, serving more than a million people in the country's central and southern areas, we are following the guidelines of the Emergency Division in the Ministry of Health and preparing for immediate response to any urgent needs or additional mass casualties incidents from a potential escalation. 
Our ER and emergency hospital are crucial components of the Shamir Medical Center, especially in such times of crisis, and its contribution to saving lives cannot be overstated. To continue to provide our patients with the best care possible in these dire times, we ask for your kind support:
Donations to American Friends of Shamir Medical Center are tax deductible.
American Friends of Shamir Medical Center (Assaf Harofeh) is tax-exempt under Section 501(c)(3) of the Internal Revenue Service. Employer ID Number: 13-2861992.

Contact person:
Irina A. Olevsky, President
American Friends of Shamir Medical Center (Assaf Harofeh)
e-mail: Info@ShamirMedicalCenter.org
Cell Phone Number: +1 (917) 599-6553
61 A 9th Street, Suite 14
Brooklyn, NY 11215